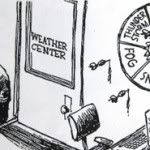 Every day for the least two weeks I have religiously been checking the weather channel to see what the forecast would be for my marathon this weekend. With the extremely rainy and cold spring so far, my expectations were low.
At this point, I am fairly certain the forecasters are playing tricks on me though since every morning the little weather ticker moves from partly cloudy, to showers, to
hold your hats your going to blow over winds
, back to sunny.
I don't ask for much, but today I am asking for at least a reprieve on the rain for about five hours on Sunday morning. Maybe six, who knows how long it is going to take to finish this thing. Then the skies can go back to their normal dreary self.
Kay? Thanks!
In other news, after taking a massive blog hiatus, I have finally picked my
February giveaway
. Sorry! And in this case, it pays to be first, because Random.org came up with: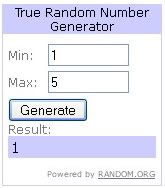 Which means the winner of the handcrafted Peridot Glass Earrings is:
Congrats Tonyne
, you are a winner! Shoot me an email at amadia.clark (at) gmail (dot) com with your shipping address and these will be off to you shortly.
And the correct answer is: a little bit of (A) and (B). A couple gathered around my office for a moment, and then one asked me for help on a client report. She was probably too nervous to call me out on my sporadic behavior. The other just asked if I planned on joining her at lunch later.
I think that speaks volumes about how used to my antics my office mates have become.