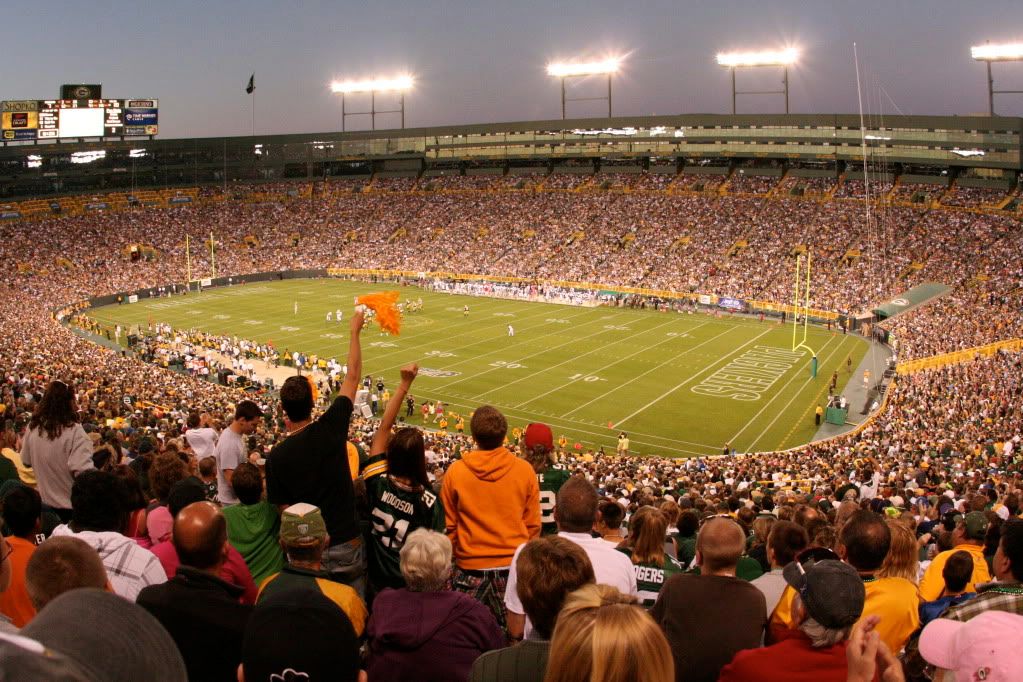 A ten mile run was on the books. But then I got the call. Two tickets to Lambeau Field. Bye-bye run, hello Packers! Not to mention that I have been dying to get a night shot of the field with my fisheye lens. It turned out just how I imagined.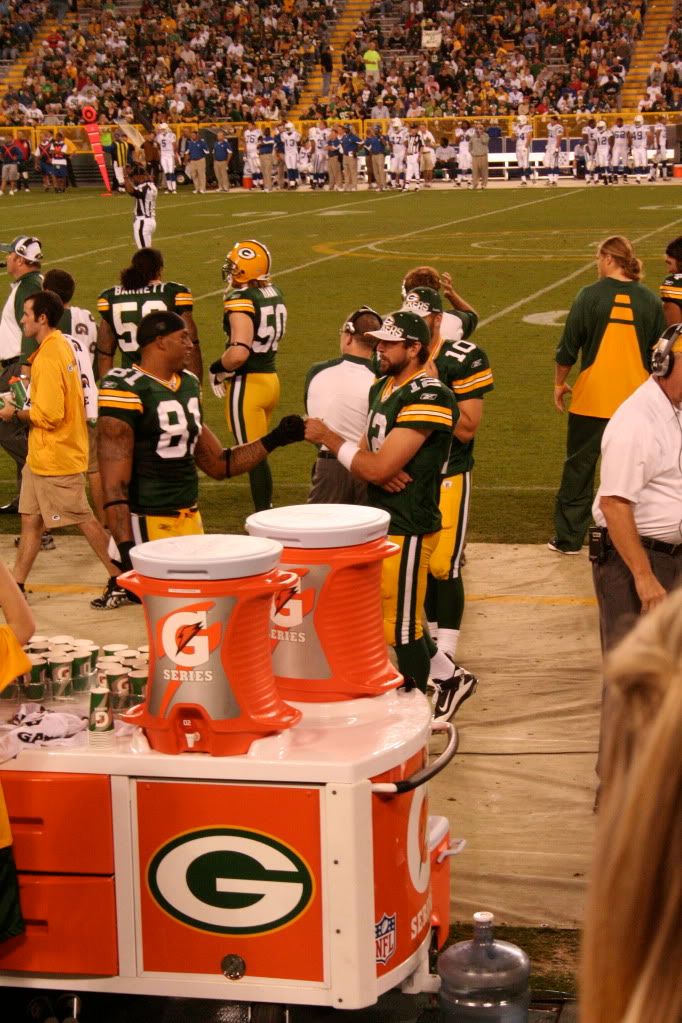 The Aaron Rodgers fist bump. Bros just giving each other a pat on the back. As they should. That is exactly how I look after a run--relaxed and just hanging out, not a single spot of sweat on my brown, and perfectly coiffed hair.

Although I did allow myself to once again be distracted, I did fit in a nice 6.5 mile run on my day off to make up for my slacker tendencies. I felt good, my muscles had a hard time falling asleep afterwards. But at least I had a Packer victory to get me through the night.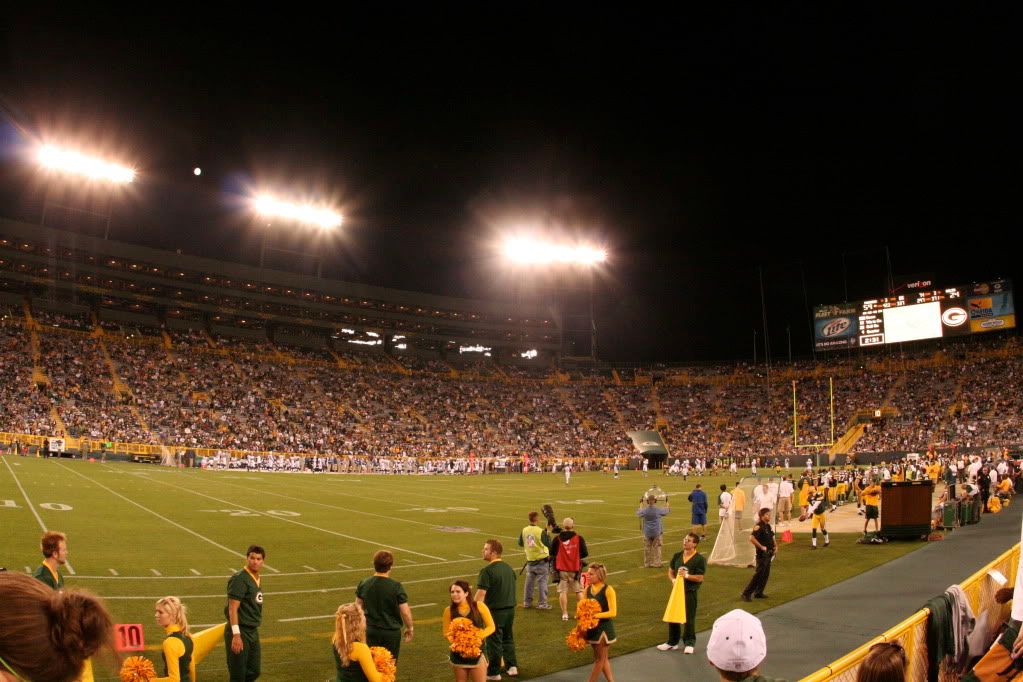 Yeah, the score is correct, 59 to 24. And if you look at the screen on the scoreboard, it looks like Aaron is giving another fist bump, this time to the opponent after the game. Is it some secret male athlete language, and if so could I have the translation?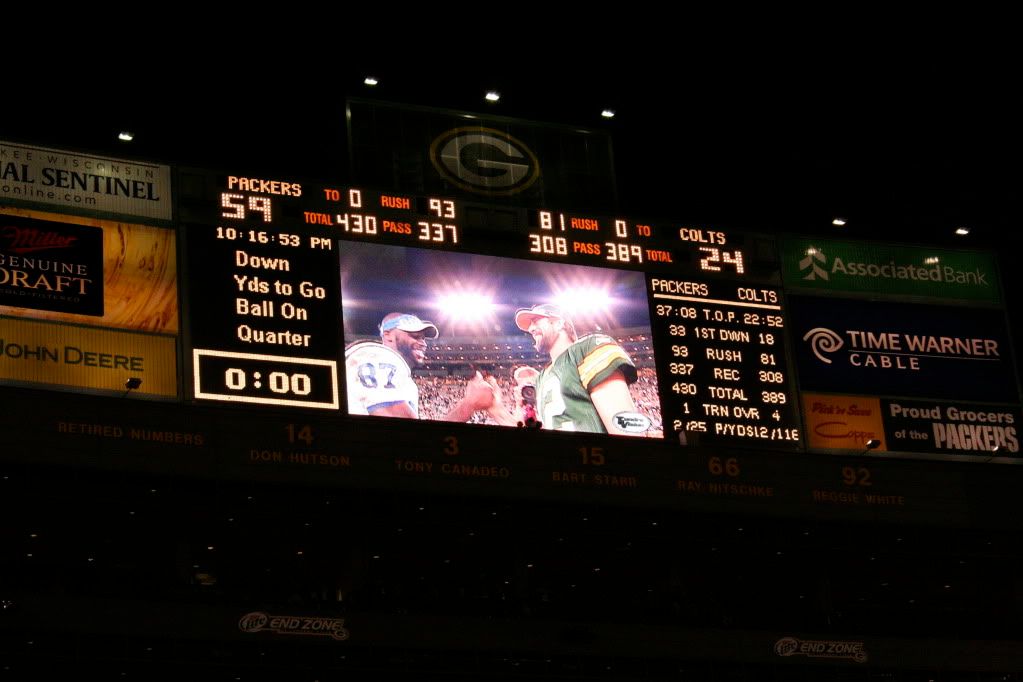 Fist bumping it over and out.